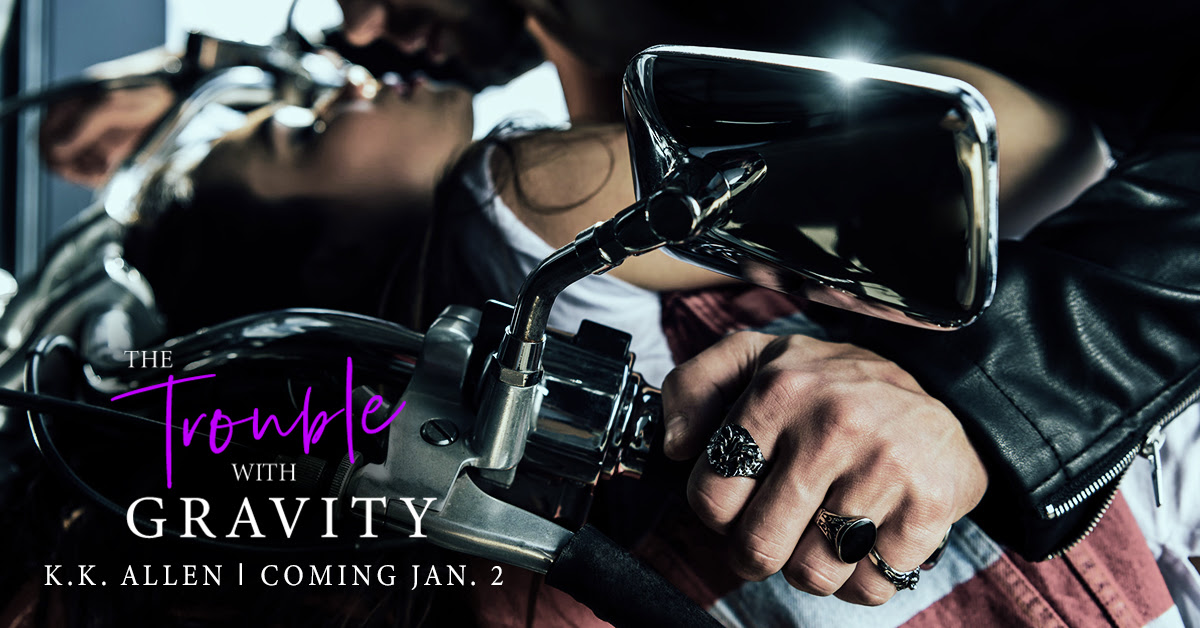 From USA Today bestselling and award winning author K.K. Allen comes a steamy enemies to lovers standalone romance.
Title: The Trouble With Gravity
A Standalone Enemies to Lovers Romance
Series: Gravity #3
Author: K.K. Allen
Genre: Contemporary Romance
Cover Reveal Date: November 18, 2019
Release Date: January 2, 2020

Add to your Goodreads TBR ➩ http://bit.ly/2JNEBYE
Bloggers & Bookstagrammers, sign up to review ➩ http://bit.ly/2WCSGxk

KAI
My life is a series of choreographed steps, each one keeping me safe from the tragic memories of my past.
Audition, dance, get paid, repeat. It's a broken record, but it keeps my world spinning.
When a tall mysterious stranger zooms into my life, effectively shattering my tightly-woven cocoon, my safe and secure world quickly begins to unravel.

SEBASTIAN
My mission is simple—finish what I never should have started.
My theater production is already a sinking ship. Unfortunately, I'm obligated to give it one last run.
Now I just need to convince the woman who despises me, that despite her darkest fears, she should join the cast.
She's my last hope. Without her, everything I've worked hard for is guaranteed to go up in flames.

A sea of differences separate them, making for a turbulent beginning to a steamy and sometimes treacherous journey.

ALSO AVAILABLE IN THE GRAVITY SERIES

#1 Center of Gravity

Free in Kindle Unlimited

#2 Defying Gravity


Free in Kindle Unlimited